Awards – Description and Nominees
Nomination Introduction
This year in Manitoba, the four Manitoba Chinese Gala (MCBG) Awards honour individuals and companies with excellence in community service, customer-service, visionary start-ups and top service providers for the Chinese community. We would like to extend a heartfelt congratulations to all this year's nominees; your dedication to superior service has resonated with the local Chinese community in Manitoba. The value of an MBCG Award is powerful in terms of its endorsement of value and vision, and the ability to boost recognition within the community.
Awards Procedure:
Review the award evaluation criteria for each category and write a paragraph explaining why the individual or company you wish to nominate would be the best fit for that category. Submit the online nomination form on this page.
Once the nomination form is received, the nominator will be sent a questionnaire to complete providing details on the nominee.
The gala organizing committee will compile all the nominations and forward it onto the judges.
The judges will vote for a winner in each category.
We will shoot a short video with the top 3 finalists.
The winner will be presented with the award on stage at the MCBG in February 2019.
Nomination deadline: December 31, 2018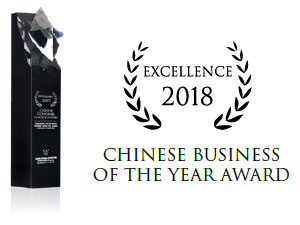 THIS AWARD IS INTENDED TO RECOGNIZE A CHINESE OWNED COMPANY THAT
HAS HAD RAPID GROWTH AND A POSITIVE CONTRIBUTION TO THE COMMUNITY
IN ITS OPERATION FOR MORE THAN ONE YEAR.
Jiatoo Immigration Consulting Inc.
The headquarter of Jiatoo Immigration Consulting Inc. is located in Winnipeg with several branches
all over the world. They have the most experienced consultant and professional lawyer as well as their
team members. They provide the clients with studying aboard, outstanding education and the best
immigration service. Their team is highly efficient, professional and experienced with various cases,
and they strive to help our clients reach their goal with a faster and easier way.
As an extraordinary company that has established high-quality service standard, Jiatoo Immigration
Consulting Inc. has been helping many clients all over the world pursue their dreams in Canada. They
always believe in "Professional, Considerate and Responsible" as our concept of service, and put the
clients' future as their first priority. For every client, they provide "one-to-one service" which clients
will get the most professional, enthusiastic and meticulous services. They will keep striving for providing
the pragmatical services for everyone.

Daily Travel Agency
Daily Travel Agency is a comprehensive travel service company, which was established in 2015,
integrating air ticketing service, hotel reservation service, luxury cruise reservation service, global
tour, business visit, tourist visa application service, and travel insurance.
Daily Travel Agency, as a registered member of the International Aviation Association (IATA),
transports more than 10,000 passengers per year to the airlines. Since the establishment of the
company, the sales performance has increased year by year, serving domestic and foreign passengers,
more than 15,000 people each year. Also, Daily Travel Agency has several professional
tour guides and has provided the reception service to the Chinese Embassy in Canada many
times, as well as professional investment inspection teams from all over China. All of the passengers
are satisfied not only with the excellent experience but also the professional translation
work.
At Daily Travel Agency, they believe that every traveller has unique needs, objectives, and expectations
for their travel plan. They have a team of professional specialists with various backgrounds
and extensive experience in the travel industry providing Daily Travel with the necessary
skill levels as a one-stop shop for all clients travel needs.
Daily Travel Agency has been growing steadily over the years and has been providing many job
opportunities for the public every year. Daily Travel Agency keeps striving for a better deal for
the residents of Manitoba in the travel industry. Daily Travel Agency wishes to grow together
with other business in Manitoba, to make Manitoba a better environment for business.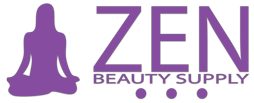 Zen Beauty Supply
Zen Beauty Supply has been in the wholesale salon supply industry for 15 years and under Chinese
management for 3 years now. It has serviced all Manitoba Salons and Spas by providing
services and products and has also extended to service some Ontario customers as well. It has
contributed to Canadian, Chinese, Vietnamese and Korean salons and owners. Zen Beauty Supply
holds the leadership in Winnipeg local beauty wholesale supply industry and is well known
in the industry.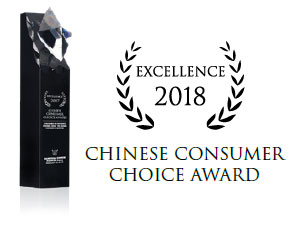 THIS AWARD IS INTENDED TO RECOGNIZE A COMPANY, THAT IS KNOWN FOR ITS
DEDICATION TO SUPERIOR SERVICE AMONG THE CHINESE COMMUNITY.

Daily Food Oriental Supermarket
Daily Food Oriental Supermarket has just celebrated its 8th birthday. It has always been striving
to serve the Chinese community in South Winnipeg. Honest business, reasonable price,
top-quality products and outstanding service are the four pillars of the company. With a huge
selection of snacks and drinks, fresh fruits, vegetables and meat products, oriental style bakery
and seasonings, Daily Food Oriental Supermarket has become the go-to supermarket for the
Chinese community in Winnipeg.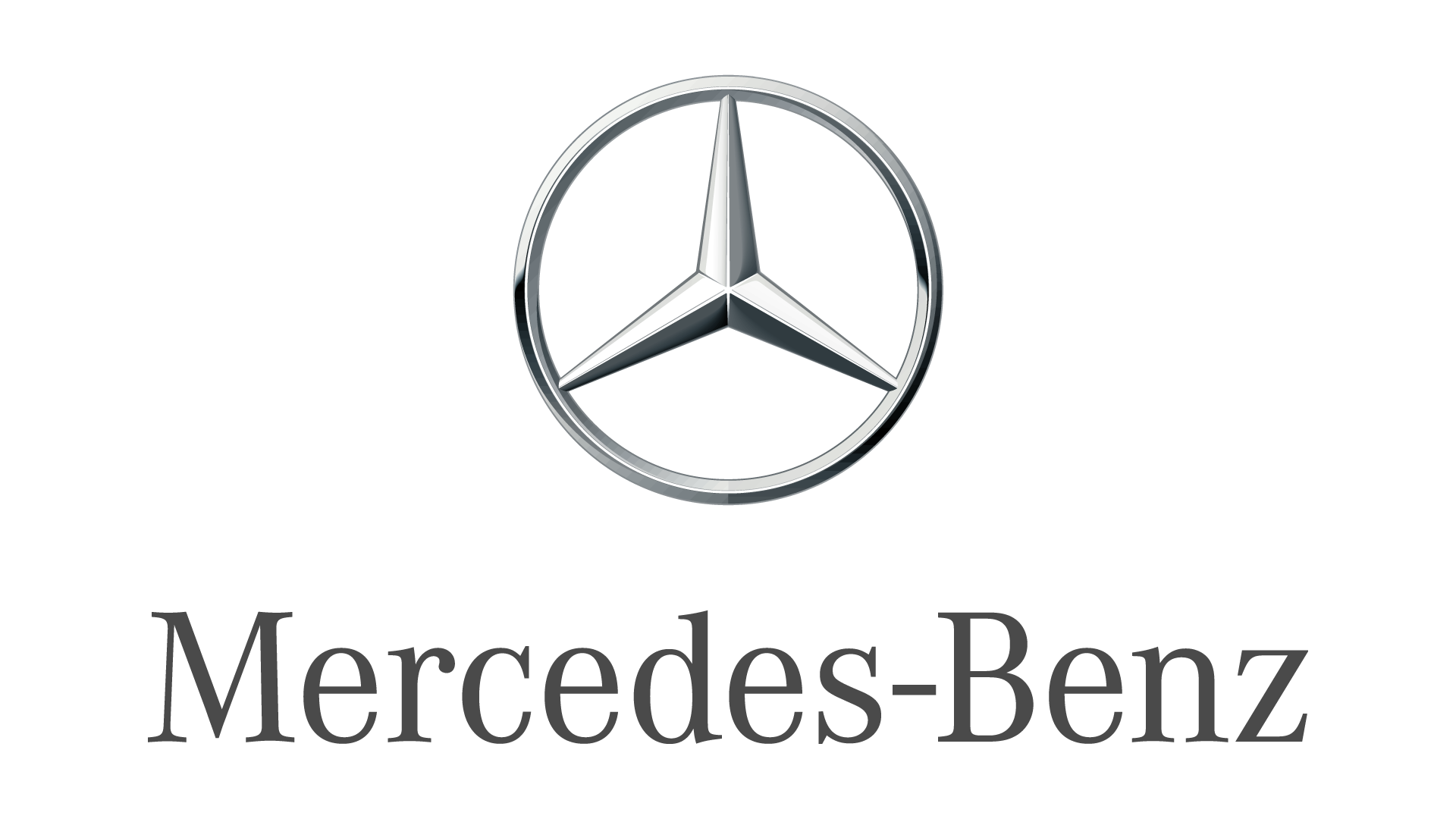 Mercedes-Benz Winnipeg
Mercedes-Benz Winnipeg is the only Mercedes-Benz dealership in Manitoba. They've come to
build relationships and friendships in a community that continues to develop and change, with
an uncompromising inventory of new and pre-owned Mercedes-Benz Vehicles, Smart Cars and
Commercial Vans.
Mercedes-Benz Winnipeg recognizes the importance of giving back to the community that has
created their success, and has contributed to a number of charities over the years, including Siloam
Mission, The Salvation Army and Toy Mountain. They are always a keen sponsor for events
in the Chinese community, including UofM International Students Orientation and Annual Chinatown
Street Festivals. They also host Lunar New Year Celebrations at the dealership every year
to honour our multi-cultural city. Their long-standing relationship with the Manitoba Chinese
Community Centre and Winnipeg Chinese Cultural & Community Centre has deepened their
connections to the city's Chinese population.
Their team is committed to reflecting that high standard of excellence set by the Mercedes-Benz
name, and this shows in their approach to each customer and the services they provide at the
dealership. They have a dedicated Chinese-speaking sales and service team, delivering "The Best
or Nothing" customer experience. They have created a WeChat account to communicate specifically
with Chinese customers, allowing them to book appointments and view all current vehicle
offers. In addition, they have published the Mercedes-Benz Winnipeg Handbook in Chinese, and
it's a great source of reference for newcomers and students. They also launched Chinese marketing
campaigns in both digital and print media to display the newest products. As a prominent
and active member within the Chinese community, they take pride in being able to help and
appreciate their customers.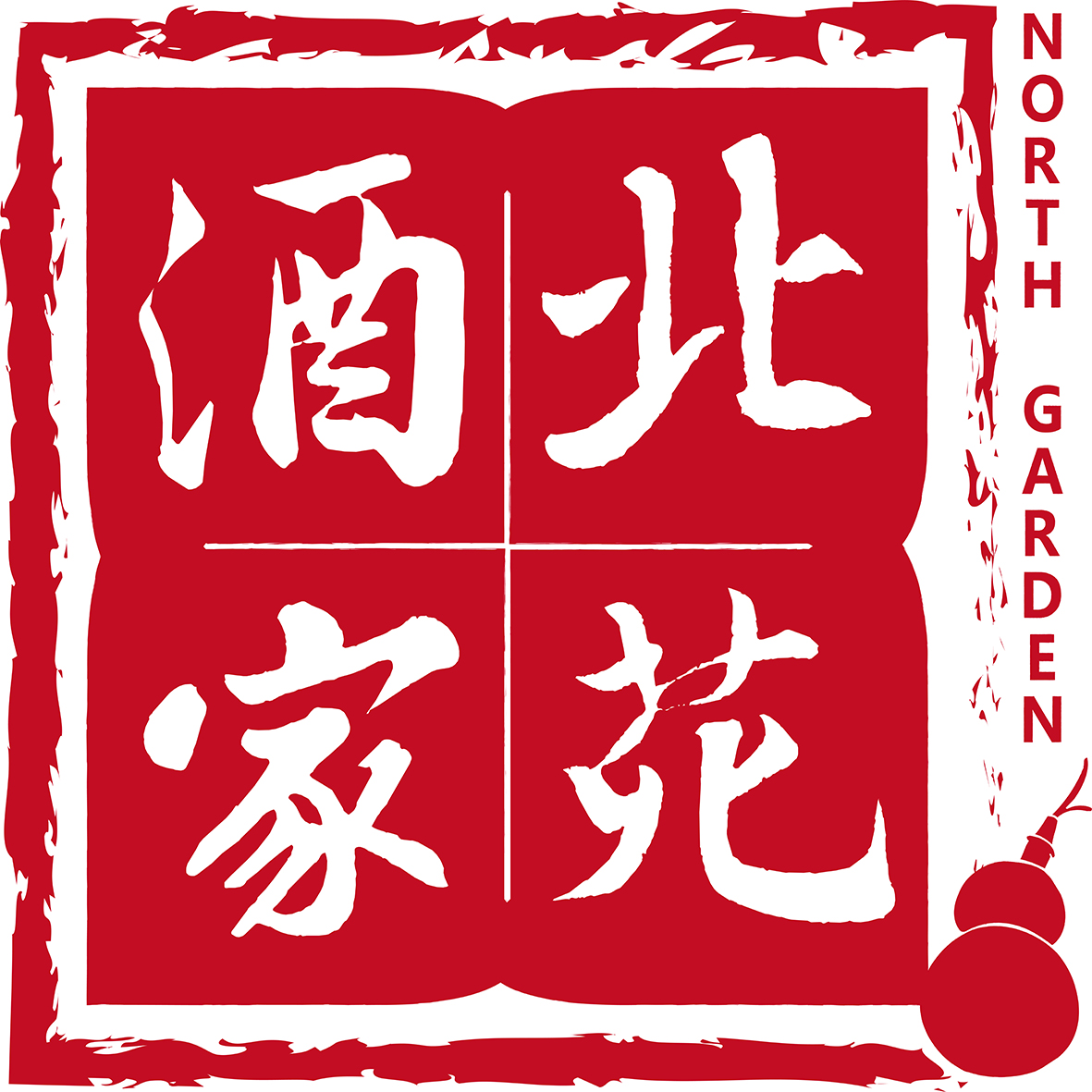 North Garden
North Garden is one of the most superb Chinese restaurants in Winnipeg. It was 1988 when
North Garden opened its doors. What was then a small and unassuming eatery tucked into a
University Crescent strip mall has blossomed into a 130 seat space that churns out hundreds of
dishes. Serving everything from quick take away to extensive dim sum lunches to multi-course
banquets, the restaurant, like the food, is modest and modern, a hidden gem that has become
a beloved favourite across the city.
"I want to make people feel comfortable in the space," says owner Tony Chow. While North
Garden's goal is to offer authentic cuisine that may push the boundaries of Canadian food sensibilities,
the clean and contemporary setting makes adventurous eating easy.
From the beginning, the restaurant's simple goal was to serve the recipes that were beloved by
Winnipeg's Chinese population but missing from the city's restaurant scene. Having recently
graduated from the University of Manitoba, Tony knew the difficulties of trying to find his favourite
dishes so far from Chinatown. His family bought China Garden, and after two years of cutting
his teeth in restaurant ownership, Tony opened North Garden.
The original plan was to foray temporarily into the restaurant business, but after 4 or 5 years,
Tony realized he was hooked. "I never looked back," he says. "When you own your own business,
you have stress, you have loans – but you're happy."
The commitment to Asian flavours and ingredients drew strong support from Winnipeg's immigrant
community, including many international students at the university who found themselves
missing home. The space expanded twice in 2001 and 2002 to keep up with demand.
After 30 years dedication, North Garden has earned reputation by providing reward-winning
dim sum, and authentic Chinese cuisine. Moving forward, North Garden will do its best to pursue
better food, better service and better restaurant.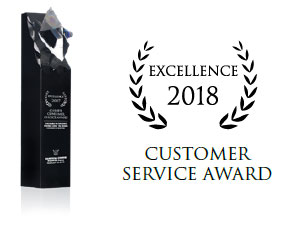 THIS AWARD IS INTENDED TO RECOGNIZE AN INDIVIDUAL WHOSE COMMUNITY
INVOLVEMENT HAS DEMONSTRATED A SIGNIFICANT CONTRIBUTION TO THE CHINESE
COMMUNITY.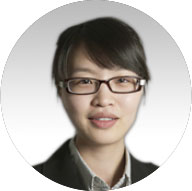 Jingyi He – Sutton Group
Jingyi has been engaged in the real estate brokerage industry for more than 8 years in Winnipeg.
She has rich experience in this industry and has been very familiar with the advantages
and disadvantages of various communities and various housing types. She understands the
surrounding supporting facilities and future development planning. With integrity in mind, she
is positive, passionate, thoughtful, professional and sincere. She is able to make customized,
reasonable and comprehensive purchase plans based on different needs. Her all-around, onestop
service makes every customer satisfied and become friends with her lately.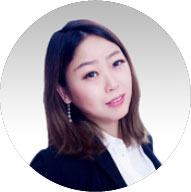 Zhi( Yoko) Jin – Birchwood Honda West
Yoko is a Sales Consultant at Birchwood Honda West, and she also has 10 years of retail sales
experience before that.
When she purchased her first car, she did not understand much of the products, and she realized
how important it is to have a reliable sales consultant. Therefore, during the selling process,
she tries to be "customer focused." Before the sale, she talks to the customer over the phone
whenever they need her. She picks up the customers when they need a ride there as she works
at Portage. In the showroom she always lets them know everything they need to know and
makes sure they understand all the payment options. She never pushes her customers because
she wants the right car for them. She studies all the finance product knowledge so that she
could make sure they get all the accurate information. After the sale, she makes her own videos
to show the customers how to use some features of the car, teach and help them book service
appointment since most of her clients are Chinese, and they do not speak English very well. She
also helps customers communicate with service and management teams.
The management team is very supportive too, providing the best price and top-quality customer
service. That is one of the reasons why Birchwood Honda West also got the award for 2018
Best Dealerships to work for across Canada.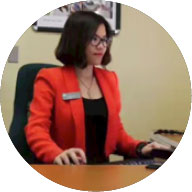 Lingzhi Hu – TD Canada Trust
Lingzhi has always been dedicated to customer service. Many businesses clients of hers were
turned away by a few advisors due to the complexity of their businesses. She took the time to
learn and understand the business and helped them create a plan to make it work. She takes
pride in her professionalism and attention to details, as well as her commitment to the client's
needs, which have saved her clients both time and money. She really appreciates the fact that
her advice and service have been highly recognized by her clients.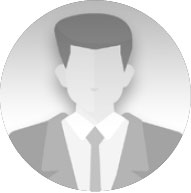 Guangfeng Li – Anrun Driving School
Guangfeng has been a driving school coach for more than ten years. He loves the career of a
coach and every student. He interprets the profound connotation of an excellent coach with
"love" and writes a dedicated song created by love. The number of trainees he trained has
reached 500, and the training qualification rate is nearly 100%.
He always says: "The meaning of life lies in dedication." He strives for the initiative in work and
made the extraordinary achievement in the ordinary post.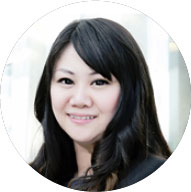 Echo Lou – Assiniboine Credit Union
Assiniboine Credit Union is a financial co-operative dedicated to the triple bottom line of improving
the lives of people, the planet and the strong, vibrant, diverse communities in which
we work, live and play. ACU employees believe in the ethical values of honesty, openness, social
responsibility and caring for others.
Echo Lou has been in the financial industry for over 13 years and has helped thousands of newcomers
to Manitoba by providing trusted advice about the products and services they need to
make their dreams come true.
In her current role as Asian Market Manager, she helps new ACU members achieve their life goals
with her in-depth financial knowledge and ability to offer the right product to fit their needs
now and in the future.
Echo is also very dedicated to her community and spends a lot of her time volunteering at local
events. In 2018 she participated in the Welcome & Services Fair for Newcomer Immigrants and
Refugees, helped out at a Manitoba Housing Information Workshop and provided assistance at
Canada Learning Bond Open Houses.
In the coming year, Echo plans to continue to help in the workplace and on her own time. Her
professional and personal goal is to make our community a better place for everyone.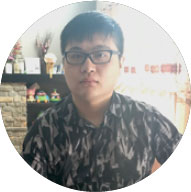 Tom Young – Aichi APP
Tom Yang established Aichi app with friends in 2015 for new immigrants and international students
who have just come to Winnipeg and are not very good at English. Before then, Tom was
doing food delivery for Chinese restaurants, then realizing that the demand was very high but
either there were very few people doing it or the website experience was really bad. Therefore,
Tom decided to develop an app that can serve the Chinese community.
With the growth of Aichi app, Tom's goal is to improve the delivery service. Especially in the
winter, this service is very popular in Winnipeg as it is very convenient.
Tom hopes to enter the Winnipeg local market in the near future, providing both food delivery
service and restaurant promotion service using high-end technology to let customers know every
dish or item in different languages from Aichi app. Tom hopes to bring China's convenient
delivery service standard to the Winnipeg area.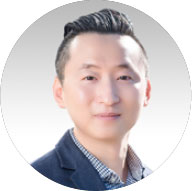 Derrick Li – StreetSide Developments
StreetSide Development is the leading condominium developer and builder in Manitoba. Derrick
Li has been a Sales Representative for StreetSide for 3 years and specializes in finding the
right home for customers.
Derrick's work philosophy involves treating every customer uniquely. 'Like a fingerprint', he recognizes
that no two customers are alike and it often takes getting to know the individual in
order to provide them with the right options.
In addition, Derrick has great attention to detail. An example of this is after every open house
event, he makes sure to send a follow-up email to every single attendee, regardless of their
interest in the product he is offering. One can expect that Derrick is always on top of things.
Derrick has worked very closely with the Chinese community and makes them his focus customer
group. Derrick cares about his clients genuinely and is always willing to offer a helping
hand. He is dedicated to his work and is very open to answering any questions his clients may
have. One client Derrick had was a recent immigrant to Winnipeg who did not know much
about the city or how to access its resources. Derrick helped by providing her with the essential
information about the city before she arrived, picked her up from the airport, and helped her
look at prospective condos and rental properties. As he put it, he 'understand(s) the feeling of
moving to a new city and not knowing anyone…I just wanted to help her move easier.'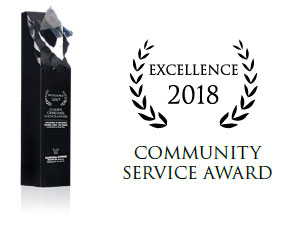 THIS AWARD IS INTENDED TO RECOGNIZE A CHINESE OWNED COMPANY THAT
HAS HAD RAPID GROWTH AND A POSITIVE CONTRIBUTION TO THE COMMUNITY
IN ITS OPERATION FOR MORE THAN ONE YEAR.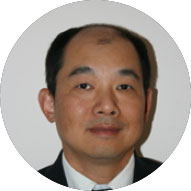 Gary Liu – Manitoba Great Wall Performing Arts Inc.
Mr. Gary Liu founded Manitoba Great Wall Performing Arts Inc. in 2002, and the Dance Academy
in 2005. He has been working with local Chinese immigrants, Chinese-Canadian citizens and student
volunteers who share a common interest in the Chinese performing arts and are dedicated
to community growth.
Through events like the Chinese New Year Gala and Mid-Autumn Festival Gala, Gary has always
been striving to promote Chinese culture and arts across Canadian multi-cultural groups. The
Great Wall Dance Academy has also provided a unique platform for children to learn traditional
Chinese dancing, painting and music instruments. He further aims to promote culture and art
exchanges with other ethnic groups, enhance friendly relations with those groups, and raise
awareness of Chinese culture and arts in the Canadian multi-cultural context. He was also the
recipient of the City of Winnipeg Community Service Award.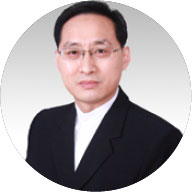 Xueyong Zhang – Canadian International Education Service Center [CIESC]
Mr. Xueyong Zhang is the president of Canadian International Education Service Centre, Canwell
Business Connections Inc. He Immigrated to Manitoba in 1994 and received a Masters degree in
Geography from the University of Manitoba. Having worked with the Government of Manitoba
in Mineral Resources for 20 years since 1998, he also holds the Chair of the Board of Directors of
the Manitoba Chinese Tribune, one of the largest Chinese community organizations in Manitoba.
As a proud sponsor of hundreds of Chinese and Indian community social and charity events
in the past 20 years, who also has made donations to Winnipeg Foundation, Pembina Trails
School Division, St. John's-Ravenscourt School, Manitoba Academy of Chinese Studies, and Winnipeg
Chinese Language School for programs and scholarships, Mr. Xueyong Zhang Received
Community Service Award from Mayor Sam Katz in 2011, the first Chinese recipient from mainland
China background.
Mr. Xueyong Zhang is a well known community leader and entrepreneur in the Manitoba Chinese
Community who brought in thousands of Chinese students and investors to Manitoba, and
made direct and indirect contributions of hundreds of millions dollars to Manitoba Economy. He
feels very fortunate to have been invited to dozens of national and international conferences as
guest speaker.
He is also an authorized recruiting agent for many Manitoba universities, colleges, institutes and
school divisions. He assisted Louis Riel School Division in establishing a student exchange program
with Luzhou High School in China, LRSD's only exchange program in China. In addition,
he is considered a pioneer as his company is the only one running international students cohort
programs with four public institutions in Manitoba history for 13 consecutive years, since 2005.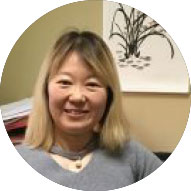 Amy Wang – Immigrant Centre of Manitoba
Amy Wang has been an Immigrant Centre employee since 2007. Amy is passionate about helping
and encouraging the Chinese community members to handle the cultural shock and challenges;
also to adapt and be a part of the new community. "I want clients to feel that we're efficient, that
we're here to help them and we have the services available for them," she says. "I also want to
give back to the Centre and the community because I have learned a lot from the work that I am
doing." Amy also volunteers within the community whenever she has the opportunity to do so.